Ahead of Tuesday's EFL Cup first round tie at Glanford Park, we get the lowdown from a selection of Notts County fans.
John Sheridan has taken over the reigns during the summer. Were the fans pleased with his appointment and what can we expect from this Notts County side on Tuesday?
DM: The appointment of Sheridan was the appointment all of us Notts fans have been craving for years. He is experienced and successful at this level and is hopefully the man to lead us out of the division. His teams are very well organised and we have seen this in pre-season so far. Expect us to play structured and directly.
LB: Fans were very pleased with the appointment. For years we have been promised a manager with experience in this division so we were glad to finally get one after four managers with no experience. You can expect very attack minded football played in a 3-5-2 formation.
2piesonmyshirt: Fans are over the moon at the appointment. John was on the shortlist the last round of interviews as well. We have had a lot of movement in managers over the last few years. We are hoping that this appointment will be the one that settles and at lease sees out a full season. I believe you can expect a highly motivated team playing with a good structure. Preseason has shown a renewed attitude and energy throughout the squad.
ML: Very pleased in general.  We have had so many managerial disasters in the last few years that someone with experience and a good pedigree at this level was the most we could have wished for.  Not too sure on what to expect on Tuesday, hopefully a Notts side that are competitive at least.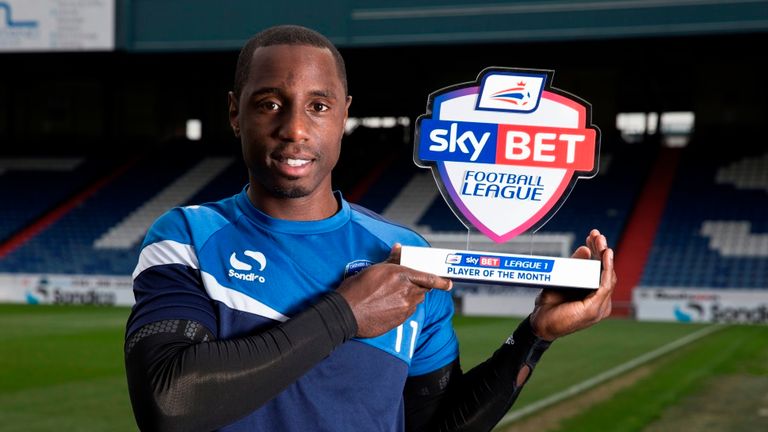 You managed to secure ex Iron Jonny Forte during the summer. He has obviously scored goals for you in previous loan spells so how did the fans react to his arrival and how has he done in pre season?
DM: It is always nice to see a successful player return for another spell at the club. The arrival was initially mixed due to the 'trial by stats' of Fortes last season at Oldham but he has hit the ground running so far and seems to have a strong relationship with John Stead which has given us goals, both scored against Walsall (won 3-2) and look very good together. He scored 15 the season before last so that gives us hope.
LB: We were very happy to see him return. He's always been a fans favourite when he's played for notts so to see him return was a statement of intent from the manager. He has done pretty well in Pre season, forming a partnership with Jon Stead which seems to be blossoming!
2piesonmyshirt: Yes Jonny has done well for us previously. To be honest it was a bit of a surprise to many fans. He has looked lively in preseason, scored a couple of goals, and appears full of energy. He still appears to be enthusiastic, still has a good eye for goal along with playing wide and putting good crosses in,  but time will tell. Many are worried that in his previous spells with the club, he hits the ground running, but then goes off the boil.
ML: The reaction was a bit mixed, positivity being tempered by his injury record and the fact he hasn't scored many goals recently.  Pre-season has been inconclusive, but he does have a good record in a Notts shirt.
Sheridan seems to have recruited well and managed to sign players with experience of the division. What have fans made of the summer recruitment so far?
DM: The recruitment has been outstanding by the level us Notts Fans are used to.Most have been signed from higher levels and players like Dickinson, Rodman, Collin, Tootle, Duffy and Forte have had very strong pre-seasons. We are also excited to see how well players like O'Connor (injury) and Oliver (new Signing) will continue when featured. Very Happy to see the problem area of defence being the main priority with signings.
LB: I think fans are happy overall with the recruitment other than the main problem we have had for a while in needing a solid centre half, but we are happy with the sorts of players he has brought in.
2piesonmyshirt: Fans seem to be quite happy with John's recruitment so far. He has shored up a leaky defence with experienced signings. He has also added to the midfield and forward players. Players that he has brought in all have experience of recent promotions and/or have been captains of previous clubs. It has only been pre-season, but the fans can already see the positive change.
ML: Again a positive reaction.  We tried the 'foreigner' approach last season which had its moments early on, but ended in dismal failure.  Hopefully we will have a few leaders in the team this time around, an area in which we were sadly lacking last season.
Realistically, how will you do this time around?
DM: Heart says promotion, head says playoffs. Strong defence, good team spirit and experience should hopefully see us closer to the top of the table. It can't get any worse really.
LB: Sheridan has made it very clear that promotion is the aim and I think we are more than capable of at least making the play-offs, but its going to be a very tough season with so many teams aiming for promotion.
2piesonmyshirt: Heart says promotion. Head says, hang on – we have got carried away the last couple of years now, let's see how it pans out.  Top half would be a big improvement. Let's get to safety and then see if we can do anything from there.
ML: I've been a fan for 46 years, and I honestly don't have a clue!  We have looked more organised and solid in pre-season, but I'm concerned about a lack of goals, so couldn't predict anything better than mid table.
Who else should we watch out for in the County side?
DM: Stanley Aborah. He was by far the best player overall last season and despite a small argument with the many managers mid season has continued on this year. He has been moved further up the pitch and has done well so far in his advanced role. He can pass and is very willing to tackle hard to win the ball back.
LB: You should definitely look out for Stanley Aborah. He will be playing in a more attacking role than he did last year, has alot of skill in his locker and very rarely loses the ball. He has very good passing ability and can take quality free-kicks off both his left and right foot.
2piesonmyshirt: Stanley Aborah, attacking midfielder. On his day he has some good movement and excellent distribution. One to look out for.
ML: We have a player called Stanley Aborah, who has skills on the ball that you very rarely see in League 2.  To be honest he was a bit of a liability at times last season, but Sheridan has played him in a more advanced role so far, which should maximise his creative skills.
Any weak links we could exploit?
DM: Despite major improvements there is always the question of defence. it has been very good so far but there is still the odd mistake that brings back painful memories.
LB: Elliot Hewitt our Right wing back can be lightweight at times so if you have a decent winger running at him he will either play really well or let him straight past. Two of our back 3 are also prone to making silly mistakes and giving the ball away. Our defence was our biggest weakness last year and not a lot has changed.
2piesonmyshirt: Not going to give that away. Seriously though, not knowing which team Sheridan will put out it's hard to say. Probably the 12th man though. Yes, us the fans. We have had a hard time over the last few years. Hopes built up and dashed. Which unfortunately has led to the fans getting on the teams back. You could play on that, if it doesn't work, at least it would be a good night of banter between the fans.
ML: Last season we were very weak in central midfield and at full back.  Still not sure those weaknesses have been addressed, so if you have players who can run at us we could struggle to contain them.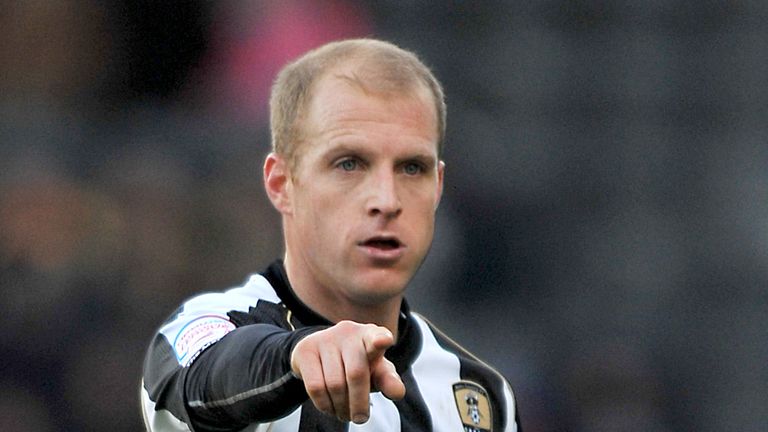 If you could sign any one Scunthorpe player, who would it be?
DM: Paddy Madden is a goalscorer who would walk into our team. A front three of Forte, Stead and Madden would be brutal in League 2.
LB: I think I'd be mad not to want Bish back! We've missed a midfielder of his ilk since he left and I think he would still do a great job for us even at 34!
2piesonmyshirt: Paddy Madden would fit in well. (Mind you, I would take Neil Bishop back as well)
ML: I'm not that familiar with your squad, but if he's still with you I would love to see Neal Bishop back in a Notts shirt.  I love his 100% attitude, and we have badly missed a dominant central midfielder from the day he left.
Where will the game be won or lost?
DM: Midfield. If Notts play how we did against Forest, Walsall and Blackburn then the midfield will be a key area. We have players who are very willing to tackle and track back and it seems the determination has come back to the middle of the park.
LB: I think it's got to be in midfield. If Stanley Aborah can get on the ball for us I'd say we have a very good chance but if you stop us getting it to him then you could very much have the beating of us.
2piesonmyshirt: Midfield. I think it will be a low scoring, hard fought game (come on the underdogs)
ML: I would guess in the middle of the park.  If we can stop you playing we have a chance, if we concede that area like we did last season I'm sure you will exploit it.