For those who hadn't already guessed, this was our Annual April Fool's story.
Iron Bru understand that Brian Laws could be set for a sensational return to the club in a Director of Football role ahead of the Iron's crucial League One clash with Shrewsbury this weekend.
Laws is thought to be mulling over a return to Glanford Park to head up the Iron's transfer committee, which has come under scrutiny following outgoing manager Stuart McCall's admission that he did not have the final say over the club's January transfers.
A club insider told us "Brian is a firm fans favourite and with season ticket sales struggling and the club sliding towards relegation, we simply had to take action.
"He still lives locally, is a firm advocate of 4-4-2 and has agreed to do it for next to nothing because he is still living off his massive pay out for following his sacking at Burnley. He bleeds claret and blue. It's a no brainer.
"His vast knowledge of lower league football and his experience in League Two was the definitive factor in our decision to offer him the role.
"Brian had an excellent track record of making great signings in his previous spells at the club and it is hoped we can utilise his little black book of football contacts to ensure we do not see a repeat of last summer.
"We are really excited at the prospect of Lawsy unearthing the next Adda Djeziri, James Alabi or Richard Hodgson and hope that his arrival will give the fans a much needed boost as we head into a crucial stage of the season."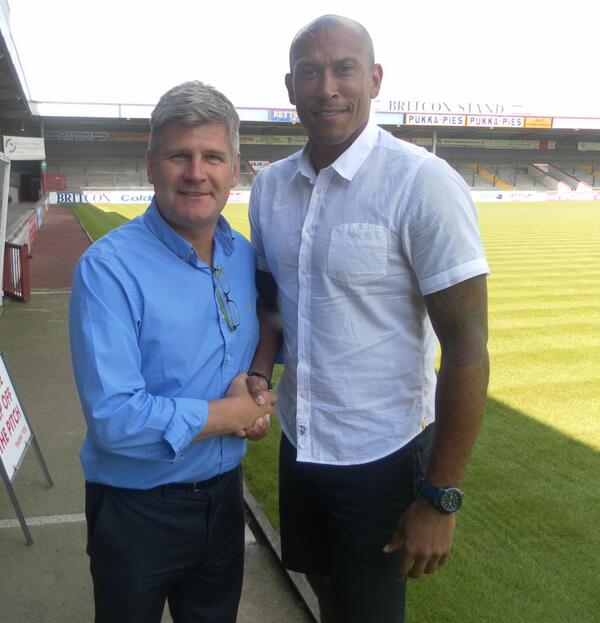 "Brian's knack of luring ex Premier League stars to the club for their final pay check is also something that really draws us to his services. Chris Iwelumo's unbelievable contribution to the League Two promotion campaign a few years ago will never be forgotten and that kind of experience will be invaluable should we not avoid relegation this season."
In the short term, it is also hoped Laws' presence will help Andy Dawson steer the club clear of relegation.
"We've got six games to save the season and frankly the majority of the players need Brian's hairdryer treatment", our mole continued.
Meanwhile, Russ Wilcox is said to be "absolutely delighted" with the news.
Brian Laws was unavailable for comment.
---
Listen to the latest Iron Bru podcast