It's finally here, you've already tasted the badly pulled lager and smelt the whiff of burnt Balti pie, and perhaps even the ever-looming tactical disaster – or now well in full-swing – depending on how negative you cut your opinion.
The Iron began their League One campaign against AFC Wimbledon in earnest with a 1-1 draw on Saturday, the 'Real Dons' – as they like to be called.
In the wider interests of football, it was the curtain raiser, Christmas Day and many people's most anticipated afternoon of the year, after a summer of droll friendlies and, in our case, uninspiring transfer activity, the beautiful game is back.
But what did we get? What do we have to fear, and what can we expect from this season, after the Millwall nightmare, and one that promised so much, and delivered, ultimately, nothing.
We expect promotion of course, but with a seemingly reduced budget and a squad that's a few injuries away from disaster, have our expectations been tempered somewhat? Wimbledon were not at all a bad team, they want to progress and after establishing themselves in League One last season they want to catch the eye a little more, apparently, Neil Ardley wants to 'play a bit more football'. This season, bereft of a real target man they will try to play on the deck, and we certainly saw plenty of that, from the Dons at least.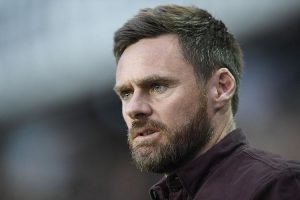 Will Alexander continue to stick with his newly adopted wing-back formation, or go back to the 442 that saw us dismember so many teams in the early parts of last season? Or, will we have to watch the dreaded diamond, a creation that will send even the most ardent happy-clapper to sleep on the terrace railing.
In any case, come 5pm next Saturday we will have a much better idea of how bad we'll be this season, or, heaven forbid – how bloody good and if you do fancy a flutter, you can check out which bookie is offering the best odds on an away win with this handy football bookmakers reviews. 
We can hope that we adjust to come out of the blocks with speed, as we did last season, I feel that that is imperative. Quite evidently on Saturday, with the 1-1 draw, we came out of the traps at anything but full-speed. So, let us hope that we get the luck to miss the injury monsoon that we endured last term, and despite a summer of relative disappointment, we are still, tantalizingly, 2 or 3 good players away (injury permitting) from a top-of-the-pile squad. What Alexander does with a group that came so close last season remains to be seen, and that, I suspect, will be where this season will be won and lost.
---
Listen to the latest Iron Bru podcast