Timing in football – it is often said – is everything.
So as he trawls through Twitter in between answering questions on the Iron's newest New Zealand import, Dave Mulligan spots a welcome tweet pop up on his timeline.
"As I'm writing, Clayton has scored on his debut," smiles the Kiwi, in reference to Scunthorpe's equaliser in last week's Checkatrade Trophy clash at Doncaster Rovers – one of few positives that can be attached to a competition which has seen levels of derision only topped by vitriol.
Much like was the case at the Keepmoat Stadium, when he stole in to the penalty area to sweep a perfectly-weighted pass from Paddy Madden into the back of the net, timing has been a key factor in Clayton Lewis' chosen career path.
It's certainly the reason why, having worked his way up through the amateur and professional league set-up in his homeland, the young international has opted to try his luck across the other side of the world.
"I felt I could only do so much in New Zealand in my football career. I knew at some point I would have to leave and I felt like now was the right time," said the midfielder, when inevitably pushed into the media spotlight following his scoring exploits.
Mulligan agrees. Having seen at close quarters the 20-year-old blossom on the back of signing a first professional contract in 2013, he is confident Lewis is ready for the 11,000-mile step he has made.
The former full-back, who made all of his 24 Iron appearances during the club's memorable 2007 League One title-winning season, provides an interesting insight into how quickly 11-cap Lewis – currently back in Wellington as part of the All Whites squad preparing for a World Cup qualifying play-off with Peru – has grown.
"He's made quite an impact with the national team," says Mulligan, who now works as a player welfare manager for New Zealand Football.
"He was only 18 when he made his debut and since then he has gone on to play 11 times which is a great achievement. Each game he plays for the All Whites he gets better and better.
"For someone of such a young age he shows maturity on the ball. He doesn't panic – he's very calm and composed."
Lewis is the fifth Kiwi to be part of an Iron squad, but unlike two of the most recent names – Mulligan, who came to Glanford Park after several seasons at Doncaster Rovers, and well-travelled striker Rory Fallon – he arrived having had no first-hand experience of the cut and thrust of English football, let alone League One.
Although small in stature, Mulligan believes Lewis has the necessary strength to make a success of his move and is confident the player's fitness – the reason Graham Alexander says is behind why a 90-minute Trophy try out has been his only first-team football for United – will come.
And on the subject of what Lewis will bring to United, Mulligan – himself the proud owner of 28 senior caps for his country – makes a compelling comparison with one of Scunthorpe's most successful and long-serving midfielders.
He also suggests his compatriot can be the solution to concerns that the Iron lack a little flair in the middle of the park.
"I see no reason why he can't cope with the physical side of the game over there," says Mulligan, who as well as working for the sport's governing body, spends his weekends on the touchline, coaching Northern League side East Coast Bays, who operate on what can be classed as the second rung on the country's football ladder.
"He's very fit, quick and has a great first touch, even though he might be small he is still very strong on the ball.
"Clayton has waited a long time to start his professional career so I'm sure he will be doing what he can to start his first game.
"The fact that Graham Alexander started him the other night, after he'd only being there for a few months, shows the impact he has made in training, which is encouraging for his future.
"At both Auckland City and for the All Whites Clayton played in a few positions – be that out wide, on the wing, or in the middle.
"Personally, I think his best position is behind the strikers – he has the ability to unlock defences with his vision and passing ability.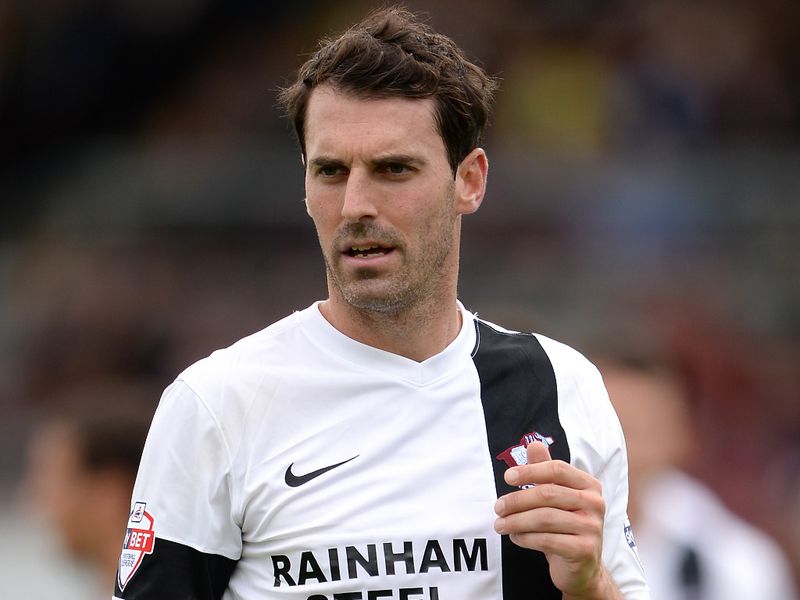 "He reminds me of Matt Sparrow in his game, but also wanting to get the ball and go past players. He has the ability to create chances for his team mates.
"I'm sure the fans will warm to him and make him feel welcome as I felt when I was at Scunny."
Lewis undoubtedly took a while to get going at the Keepmoat, so it is hard to have formed a first-hand opinion on how he will find the standard of League One and, equally, what he will bring to the pitch at Glanford Park?
So it's interesting to get the thoughts of Mulligan on the standard at which the 20-year-old – who rubbed shoulders with the likes of Cristiano Ronaldo at this summer's Confederations Cup – had previously been playing and, probably more insightfully, where it would rank in the English pyramid?
"I would say it's a mixture of a few leagues," assesses the former defender of the New Zealand Championship, in which Clayton's former club, Auckland City, have been champions for the past four years.
"You have maybe two teams that could play in Leagues One or Two, whereas the rest might be lower in the English tiers.
"What the New Zealand leagues do offer though is a chance for young, exciting players to progress after they have finished school – which is the way Clayton has gone.
"When he joined Auckland City he was very young. It was a whole new environment for him, having moved away from Wellington.
"He had to adapt to the coach's philosophy, so had to work hard in order to make an impact, but since then he hasn't looked back.
"He's definitely got the ability to play higher than League One and has the hunger and desire to succeed. If he works hard in training and in games, anything is possible."
Timing, as we've established, can be everything in football.
So while it's maybe not ideal that in a week when Scunthorpe follow a League One clash with Bristol Rovers with an FA Cup replay against Northampton Town, Lewis' focus will be on Peru rather than Pirates, we can at least be hopeful that the midfielder's time will come.
---
Listen to the latest Iron Bru podcast