We get the lowdown on tonight's visitors from Notts County fans Mick and Dave, who both believe a change in ownership has the club heading in the right direction.
You started the season with a 3-0 defeat to Coventry. How disappointing was that and what are your aims for the season under Kevin Nolan?
D: Every supporter is optimistic at the beginning of the season. The loss to Coventry was a shock and was very disappointing. We expected more, but quite simply the team did not perform. We stood off players and gave them room to manoeuvre. A top half finish would be good, but over a long season I think the playoffs are achievable.
M: It was very disappointing as Coventry didn't look that good. I think the best we can hope for is mid-table, and even that would be an improvement on recent seasons.
The draw has thrown up a repeat of last season's fixture, in which Scunthorpe won 2-0 after extra time. County were quite hard to break down that night. What kind of side are we likely to see at Glanford Park tomorrow?
D: I'm not sure really. It depends on how Kevin Nolan wants to prioritise the competition. I think there will be changes from Saturday as I personally think the league is the priority. It will be interesting to see whether he sticks with Jon Stead and Shola Ameobi up top. If they do play, with Jorge Grant in behind them and Milsom in midfield, I think you will find it as tough as last season.
M: I would expect a few changes from Saturday, because we looked very dodgy defensively even though we were never under any great pressure. We always looked more likely to concede than score.
Which player(s) should we look out for in the County side?
D: Grant, Milsom, Alessandra, Tootle, Stead, Ameobi and Hawkridge to name a few. If they are on form I think we will be a match for anyone.
M: A lad on loan from Forest called Jorge Grant if he plays. He has pace and skill and a good eye for goal.
Any weak links we can exploit?
M: Plenty! We will leave gaps for your wide men and back off when an opposing player runs at our defence.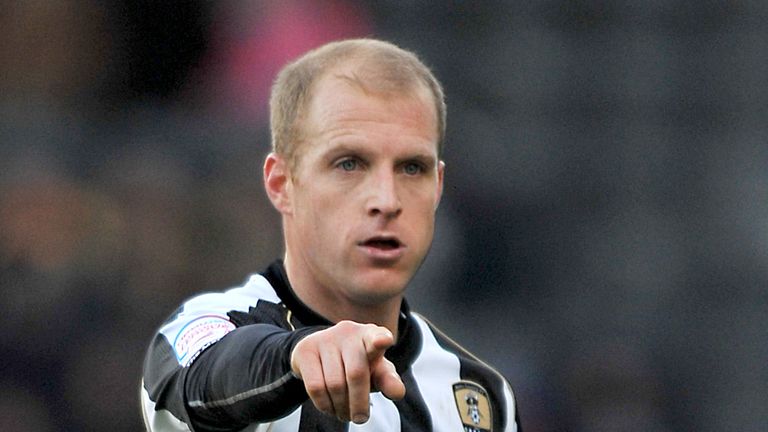 The Scunthorpe player that you'd love in a County shirt is?
D: I still have a soft spot for Neil Bishop. I would have him back anytime.
M: I'd love Neal Bishop back if he was a few years younger. We've never replaced his energy in midfield.
Ex-Iron Terry Hawkridge is now a County player. Is he likely to be involved and how has he done in pre-season?
D: Most are impressed. I am a little more reserved. Time will tell, but we will give him every chance.
M: I would expect him to be in the squad. He's looked reasonable in pre-season and hit the post at Coventry.
Alan Hardy bought the club from Ray Trew last year. How are things off the field and what are the club's aims for the next couple of seasons?
D: We are a totally different club. Behind the scenes has moved faster than on the field. Hardy gets things done. We have a great pitch to play on this season, a puma kit, the bars have been upgraded and we've got new indoor 3G training facilities.
There is a genuine renewed positivity sweeping through the club. This has been reflected in season ticket sales. The Club is starting to be run properly now. The aim is to get back into League One and build our own training ground as we have had to borrow facilities in the past.
M: Things are certainly better off the field because we were in big trouble towards the end of the Trew era, both financially and the whole atmosphere around the club. The aim is obviously League One in the next couple of seasons, but in my opinion we are some way from that at the moment.
---
Listen to the latest Iron Bru podcast